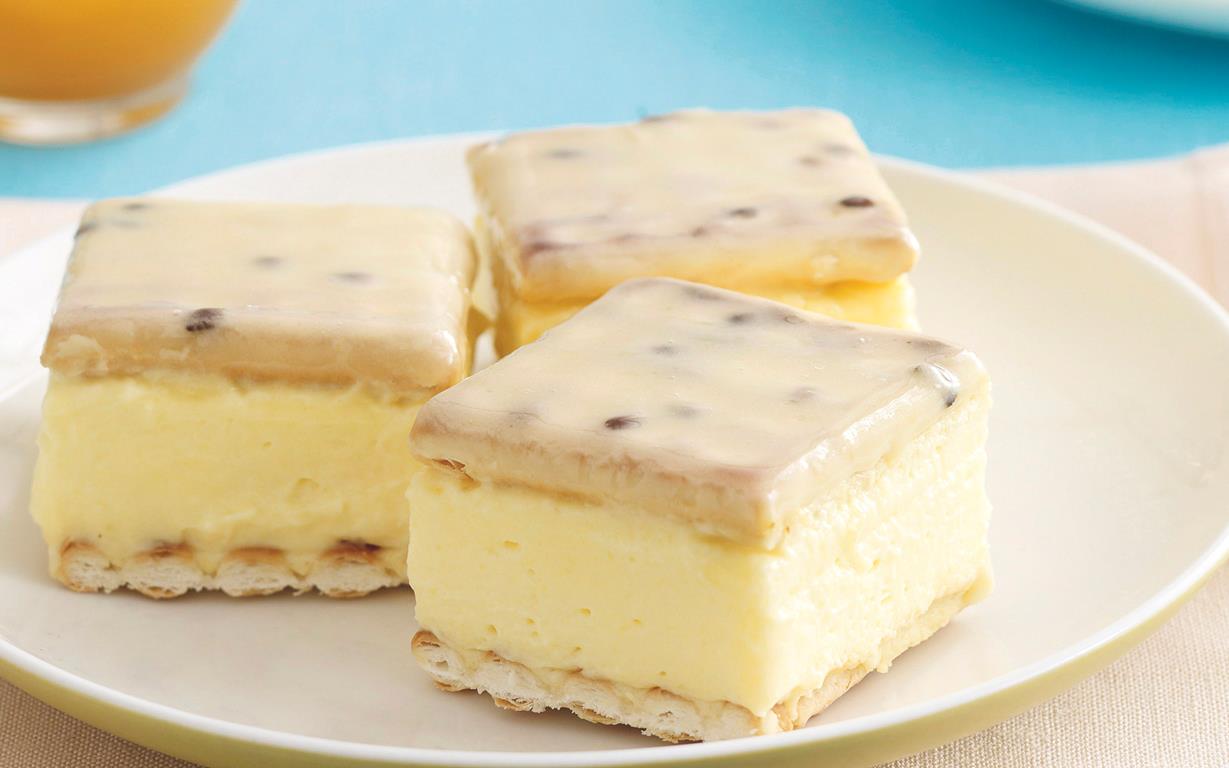 Ingredients
250g cream cheese*, softened
250g unsalted butter, softened
3/4 cup vanilla-infused caster sugar
pulp and juice of 3 large passionfruit
1 dessertspoon gelatine
1/2 cup of boiling water
up to 300g (about a packet and a half) Arnott's Lattice biscuits
For the icing
1 cup pure icing sugar, sifted
1 tablespoon unsalted butter, softened
pulp and juice of 1-2 passionfruit
Method
First, mix the gelatine with the boiling water and stir to combine. Set this mixture aside. Grease a lamington or slice tin, and line the base and sides with baking parchment (allowing some overhang).
Next, combine the cream cheese, butter and caster sugar in the bowl of a stand mixer. Mix until creamy. Add the gelatine/water mixture and the passionfruit pulp and juice, and mix until combined.
Place a layer of biscuits, glazed side down, across the base of the prepared tin. Pour in the filling and top with another layer of biscuits, this time with the glazed side up. Gently press the biscuits down. Place the slice into the refrigerator to set.
Meanwhile, combine the sifted icing sugar with butter and the pulp and juice of one passionfruit in a mixing bowl. Mix until the mixture has reached a thick (but not too gluggy) consistency. If it is too thick, add a little more passionfruit juice and pulp.
Using a spatula, gently spread the icing over top of the slice. Refrigerate the slice for another hour or so, and allow it to set before serving. Serve sliced. Preparation time is around 15 minutes, plus setting time.