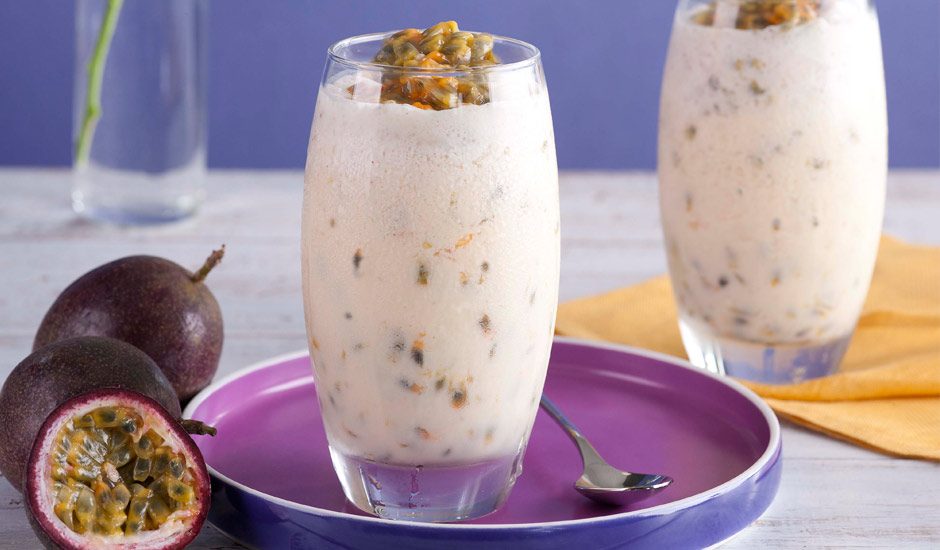 Ingredients
5 passionfruit
2½ cups skim milk
1/3 cup low fat (light) vanilla yoghurt
2 tsp wheatgerm (optional)
1 tbsp honey
1 crushed ice cube
Method
Halve the passionfruit and strain through a sieve to separate the juice from the pulp.
Set the pulp aside.
Crush ice in preparation for combining with other ingredients.
Place the passionfruit juice in a blender along with the skim milk, yoghurt, wheat germ (if using) and honey.
Add crushed ice.
Blend until just smooth then stir through remaining passionfruit pulp and seeds as desired.