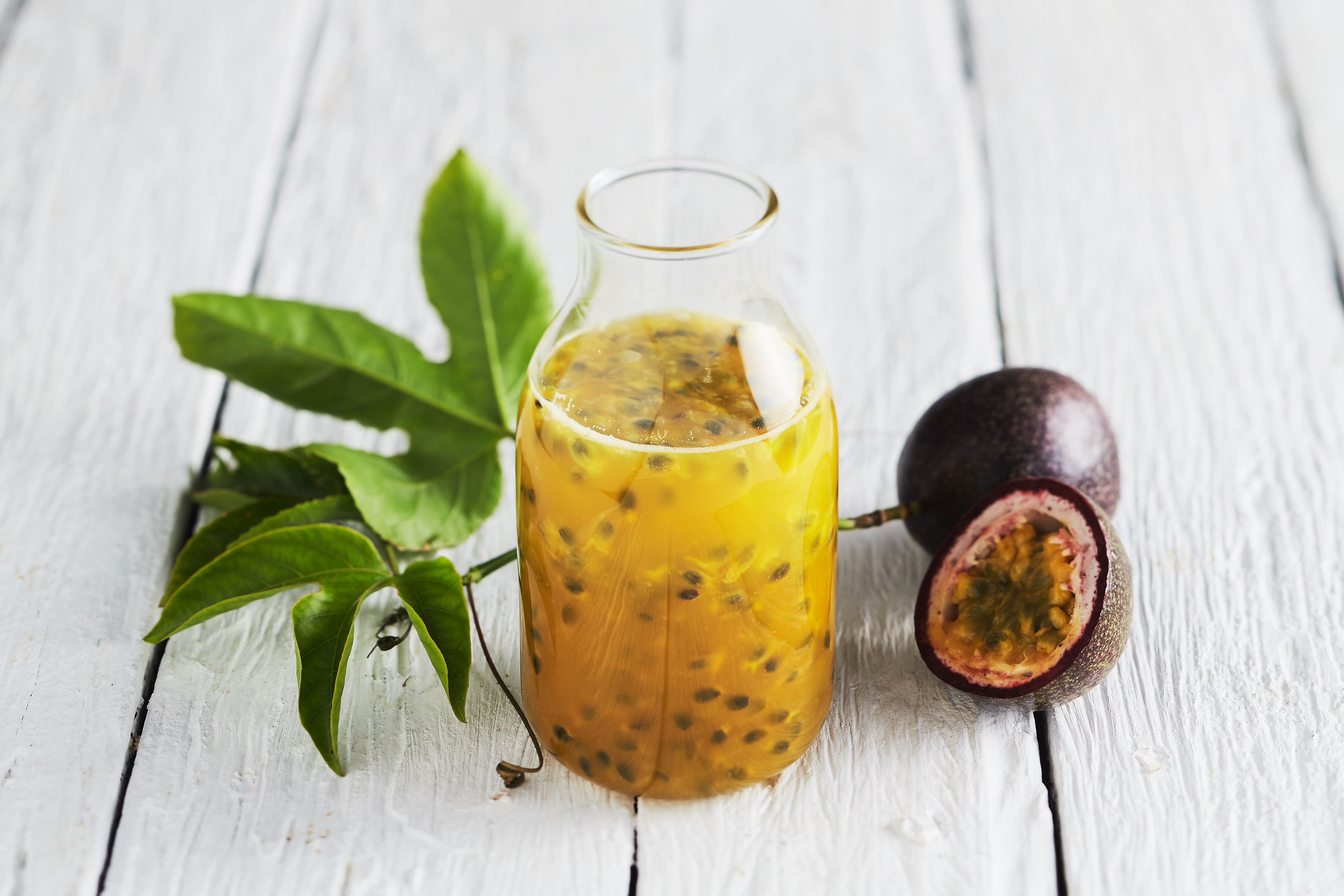 Ingredients
1 cup caster sugar
½ cup water
pulp of 8 passionfruit
Method
Place caster sugar and 1/2 cup water in a saucepan over low heat and stir to dissolve the sugar.
Increase the heat to medium-high and simmer for 3 minutes until syrupy.
Stir in the passionfruit pulp and simmer gently for 3 mins.
Allow to cool, then chill the syrup until ready to serve.
Tangy Passionfruit Syrup is a perfect finish for