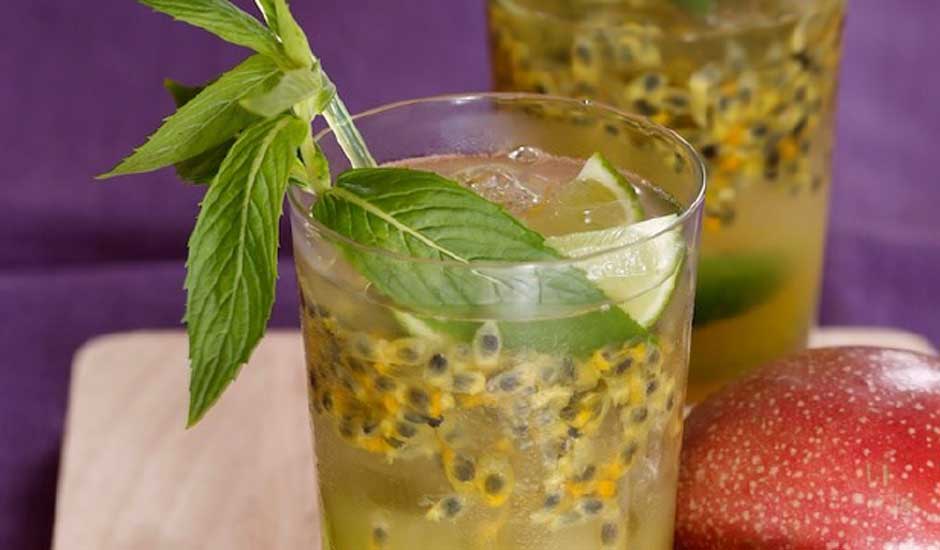 Ingredients
Cachaça… is a distilled spirit made from sugar- cane juice. It is the most popular distilled alcoholic beverage in Brazil. Outside Brazil Cachaça is used almost exclusively as an ingredient in tropical drinks with Caipirinha being the most famous cocktail.
1/2 fresh lime cut into wedges
2 tsp of organic fine raw sugar
90ml passionfruit pulp with seeds
45ml Cachaça
Mint stalk and thin slice of lime for garnish  Lightly sparkling mineral water (optional)
Method
Add lime wedges and sugar to a short glass and muddle by pounding and pressing with a wooden spoon until sugar is dissolved.
Fill glass with ice and add passionfruit pulp, Cachaça and a splash of mineral water. Garnish with a little lime and mint.
Recipes found on www.sammyandbella.com