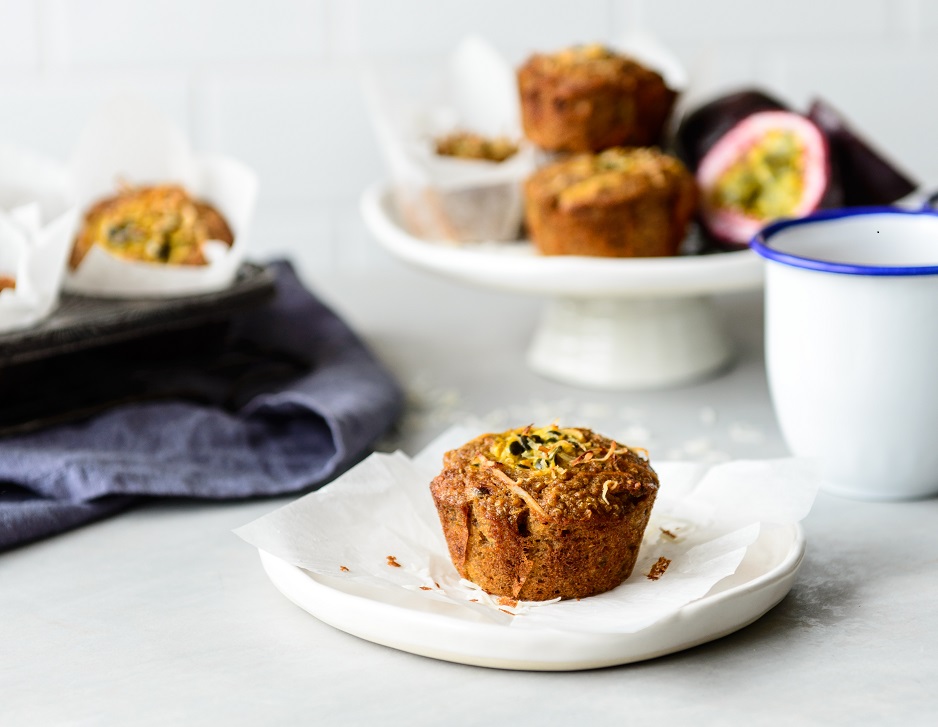 Ingredients
2 cups cooked quinoa, cooled (290g)
1/2 cup buckwheat flour (75g)
1/2 cup shredded coconut (35g)
1 tsp baking powder
1/2 tsp baking soda (bicarb)
1/2 tsp sea salt
2 eggs
1/2 cup coconut sugar (80g)
1/4 cup coconut milk, or milk of choice (60ml)
1/4 cup passionfruit pulp (60ml)
1/4 cup olive oil (60 ml)
For topping
1 Tbsp shredded coconut, extra
1 Tbsp passionfruit pulp, extra
Method
Preheat oven to 180°C. Line a muffin tin with paper cases.
Tip dry ingredients – quinoa through salt – into a large bowl. Stir to combine, then make a well in the centre.
Combine remaining ingredients – eggs through oil – in a jug and whisk until smooth.
Pour wet ingredients into dry and stir until fully incorporated. Divide into lined muffin tin holes
Bake 20 – 22 minutes until a skewer inserted in the centre of a muffin comes out clean. Turn out onto rack to cool completely.