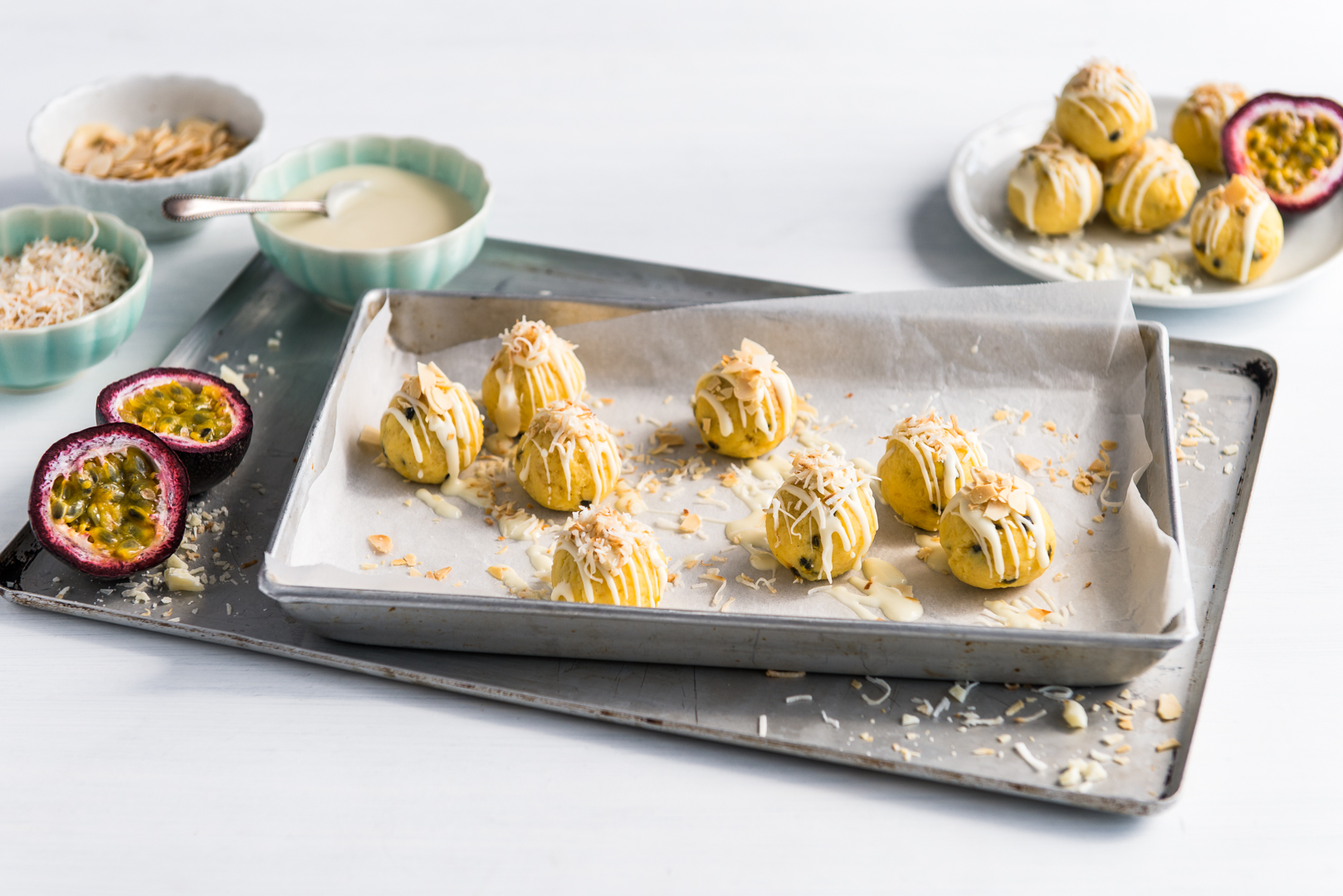 Ingredients
200 g good quality white chocolate
1/4 cup pure cream (60 ml)
1/4 cup passionfruit pulp, including seeds (3 – 4 fresh passionfruit)
1/2 tsp vanilla paste or extract
pinch sea salt
200 g shortbread biscuits, crushed
To Decorate
100 g white chocolate, extra
toasted flaked almonds, lightly crushed
Method
Finely chop 200 g white chocolate. Warm cream in a heavy-based saucepan until it just starts to boil.
Remove cream from heat, add chopped chocolate and stir once. Allow cream and chocolate to sit for one minute, then stir until all the chocolate has melted.
Add passionfruit pulp, vanilla, salt, and crushed shortbread biscuits to pan with the chocolate. Stir well, then scrape warm mixture into a shallow dish and refrigerate for 3 – 4 hours until firm.
Scoop spoonfuls of the passionfruit chocolate onto a baking paper lined tray. Use clean hands to roll into balls. Refrigerate the formed truffles for 1 hour.
Melt extra white chocolate (in the microwave or in a bowl set over a pan of simmer in water) and drizzle over the cold truffles. Sprinkle with toasted almonds and coconut before the chocolate sets. Store truffles in a covered container in the refrigerator for up five days, serve at room temperature.