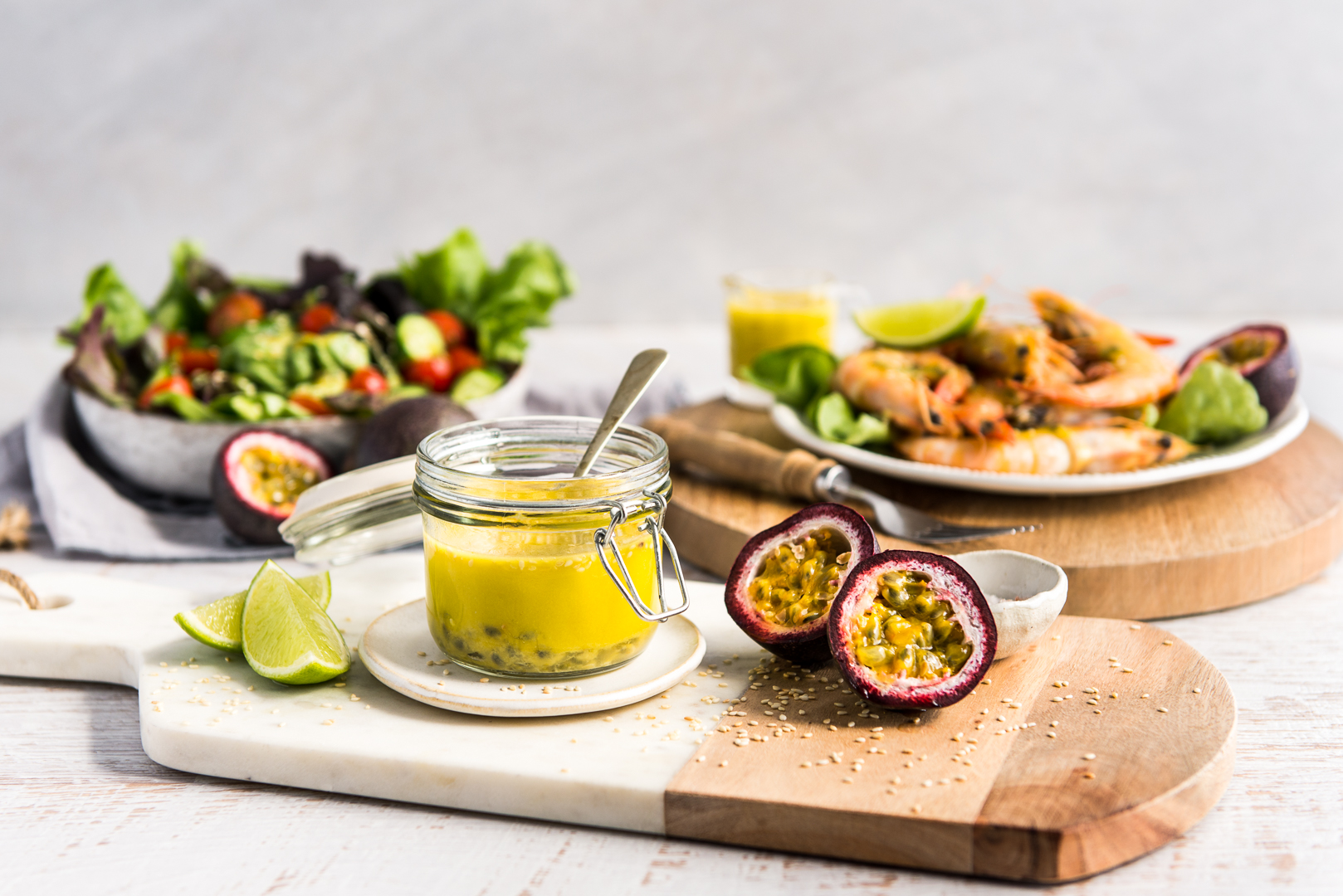 Ingredients
1/4 cup passionfruit pulp (3 – 4 fresh passionfruit)
2 tbsp lime juice
1/4 cup olive oil
1 tsp honey
1 – 2 tsp wasabi paste
pinch sea salt
Method
Place passionfruit pulp, lime juice, oil, honey, 1 teaspoon wasabi paste, and a pinch of salt in a jar. Cover and shake well.
Taste dressing, adjust seasoning and add additional wasabi if desired. Stir through sesame seeds.
Serve dressing spooned over a fresh green salad, steamed veggies, barbequed prawns, or blackened salmon. Can also be used as a marinade for chicken.