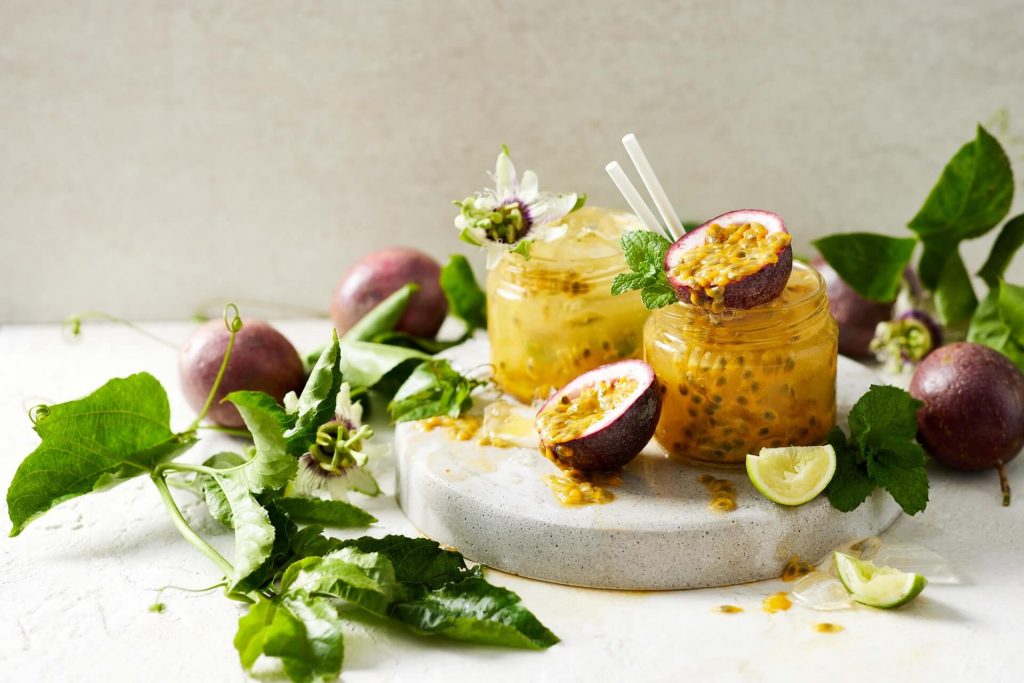 Ingredients
Pulp from 1 passionfruit
½ cup ice
60ml Vodka (optional)
Squeeze of fresh lime juice
1 tbs fresh mint leaves
150ml ginger beer
Garnish: Mint and 1 passionfruit cut in half
Method
Place passionfruit pulp, ice, vodka (optional), squeeze of fresh lime juice and mint into a 250 – 300ml jar with lid; Secure lid and shake to mix. Alternatively, add ingredients to a tumbler glass and stir to mix.
Top with ginger beer.
Garnish with mint and half a passionfruit.
TIP: If you don't like passionfruit pips, strain the passionfruit pulp through a strainer to remove.