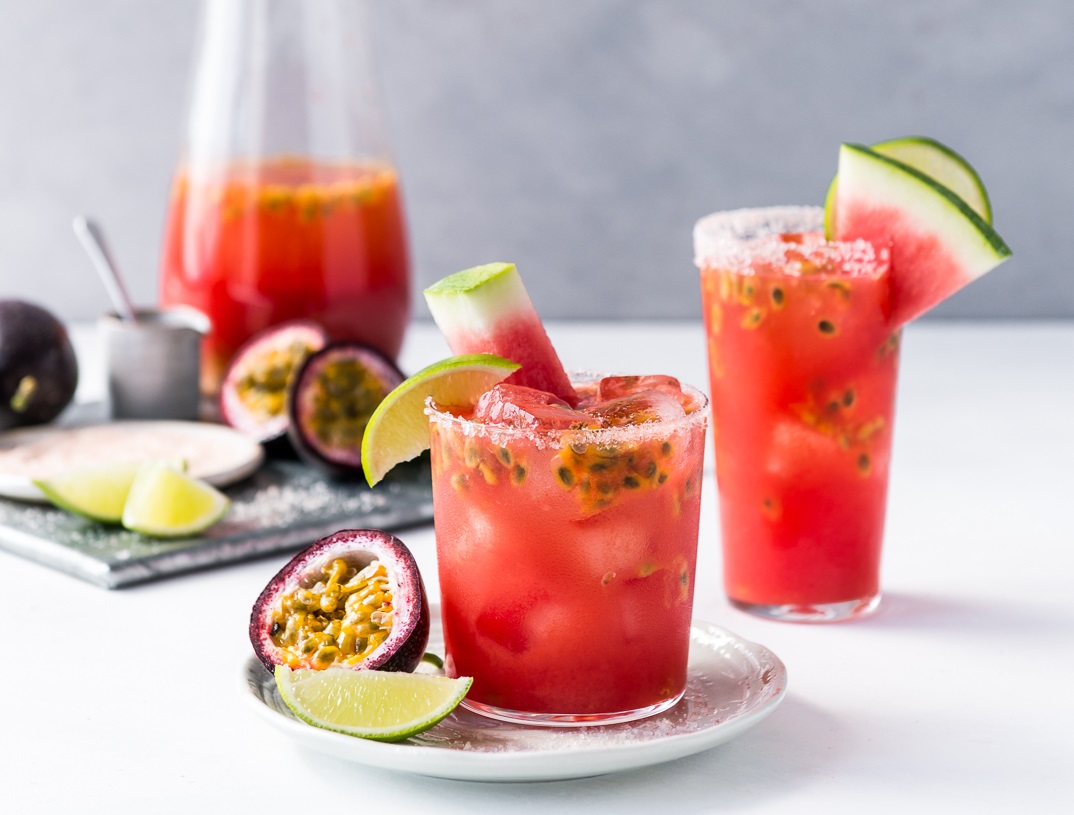 Ingredients
1/2 cup fresh passionfruit pulp
(7 – 8 fresh passionfruit)
500g watermelon flesh
1/4 cup lime juice (60 ml)
120 ml silver tequila
60 ml triple sec (orange liquor)
To serve
Ice
Watermelon
Lime wedges
Coarse salt
Method
Blend watermelon flesh until very smooth. Pass juice through a sieve if desired, discarding any solids.
Add watermelon juice, passionfruit pulp, lime juice, tequila and triple sec to a jug with a handful of ice. Stir well.
Pour salt onto a small plate to 1/2 cm depth. Run a lime wedge around the rim of a glass and dip immediately into the salt. Fill the salt-rimmed glass with ice, repeat lime and salt rim with remaining glasses.
Divide margarita mixture across the glasses, garnish with watermelon and lime to serve.
Tip:
For a mocktail alternative: omit the tequila and triple sec, add 1/4 cup (60 ml) fresh orange juice and 1 cup (250 ml) sparkling water. Skip step 3, as the salt is not required.
Credit: Australian Passionfruit – www.aussiepassionfruit.com.au